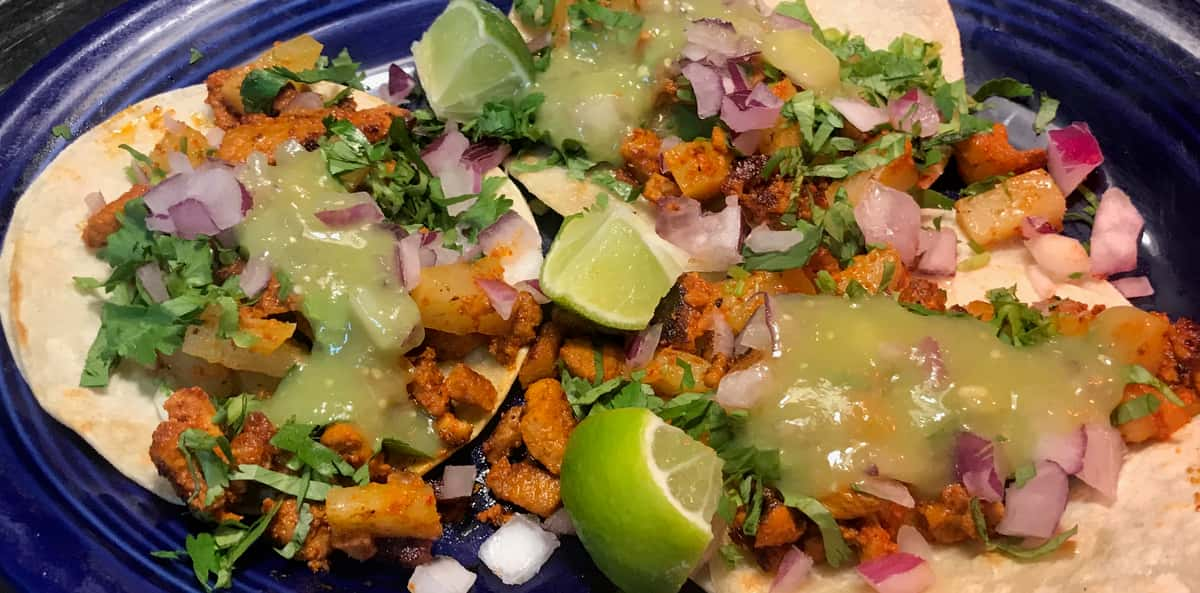 Rita's Margaritas & Grill
Rita's Margaritas & Grill
To Order, Please Call 707-822-1010 Arcata 7 Days a Week Doordash Also Avail
Become a VIP
Be the first to receive updates on exclusive events, secret menus, special offers/discounts, loyalty rewards & more!
Menu
Popular Items/ Specials
Try these delicious dishes!
Combinations
Combination Plates 1 and 3-12 are all served with rice and beans
Super Burritos
All our super burritos are served with rice, beans, cheese, sour cream, guacamole, tomato, onion, cilantro, and lettuce in our homemade flour tortillas.
Specialty Burritos
All specialty burritos are served as described.
Visit Us
Eureka, CA
5th St
Eureka CA, CA 95501

Hours
Monday - Saturday:
11:00 am - 9:00 pm
Leave a Review
Leave a Review
"fine - just take it exactly the way it's written on the menu."
"Rita's is our go-to for to-go - we've been getting takeout burritos there ever since they opened up in the current 5thSt. location. I love that it's so easy to order pre-paid (with tip) online and my order is handed to me when I walk in the door 15 minute later. We'll occasionally mix it up with different tacos or a nacho dip but most weeks by lunch time Thursday I'm craving that carne asada super burrito so bad I can't wait for Friday night."
"was really good almost to big, the new jalapeno poppers are killer!!"
"Excellent as usual; my favorite Rtia's dish."
"Rita's is our go-to Friday night take-out. It is always amazing, and the customer service is excellent. They make us feel like family. We are vegetarians and have a few items we love on the menu. The Chile Relleno is a favorite. We also like the tofu tacos and the super taco with chorizo tofu. The new online ordering is super easy and ready quickly. Support your local restaurants and, specifically, support the team/family at Rita's."
"The crispy chicken taco is my all time fav. I moved here in 2008 and was a poor Americorps worker...but I regularly saved so my regular splurge could be this meal. It's my fav and 13 years later it is still my favorite. I love rita's so much in general that they catered my wedding....but the crispy chicken taco with black beans and rice is just not the same anywhere else...and it's my fav item at Rita's."
"fine - just take it exactly the way it's written on the menu."
"Rita's is our go-to for to-go - we've been getting takeout burritos there ever since they opened up in the current 5thSt. location. I love that it's so easy to order pre-paid (with tip) online and my order is handed to me when I walk in the door 15 minute later. We'll occasionally mix it up with different tacos or a nacho dip but most weeks by lunch time Thursday I'm craving that carne asada super burrito so bad I can't wait for Friday night."
"was really good almost to big, the new jalapeno poppers are killer!!"
"Excellent as usual; my favorite Rtia's dish."
"Rita's is our go-to Friday night take-out. It is always amazing, and the customer service is excellent. They make us feel like family. We are vegetarians and have a few items we love on the menu. The Chile Relleno is a favorite. We also like the tofu tacos and the super taco with chorizo tofu. The new online ordering is super easy and ready quickly. Support your local restaurants and, specifically, support the team/family at Rita's."
"The crispy chicken taco is my all time fav. I moved here in 2008 and was a poor Americorps worker...but I regularly saved so my regular splurge could be this meal. It's my fav and 13 years later it is still my favorite. I love rita's so much in general that they catered my wedding....but the crispy chicken taco with black beans and rice is just not the same anywhere else...and it's my fav item at Rita's."
"fine - just take it exactly the way it's written on the menu."